DEDICATED TO CAPTURING WHO YOU ARE IN EVERY IMAGE
You'll often find Eagleview Town Center bustling with activity – from the restaurants offering a variety of enticing and delicious food to a diverse array of cultural events held throughout the year. There's always something fun to offer and interesting people to meet! Every new addition to Town Center is meant to bring vibrancy and depth to this community we call home, while enabling us to support local businesses and talent.
We couldn't be more excited to introduce you to our newest addition to Town Center, Sues Studio Creative Photography.
Owner, Sue McDaid, grew up in Chester County and her joyous personality and warm demeanor are a seamless fit into the Town Center community. Offering a multifaceted photography service, Sue is a wonderful and exciting addition to the Wharton boulevard.
After investing 10 years honing her craft in New York City with world-renowned photographers, Sue returned to PA, married the man of her dreams, and went on a year-long adventure traveling the globe with her husband. Now, back in Chester County and deeply inspired by all she's seen and experienced, Sue has opened a cozy studio in Eagleview Town Center and is ready to help tell your story through powerful images.
After experiencing much of what the world has to offer through travel, Sue is thrilled to be back in her hometown: "The big city was exhilarating and so was traveling, I got to experience so much of the world! Now, I'm ready to embrace a new chapter and a great opportunity to do what I love - create beautifully powerful images that are true to who you are - for people in my own community."
When asked what's on her Town Center "To-Do list," Sue says she's mainly excited to meet people, hear their stories, and find ways to capture what's most valuable to them. She explains, "For the first time, I'm living in a community where I get to meet the people who both live and work here. I am excited to participate in and give back to the life of our local community. I want to find out what our needs are and investigate how I can help meet them through the art of photography."
The studio looks like something extracted from a professional interior design magazine; it's a rustically beautiful space full of light and soft accents. A thoughtful step away from the white and empty spaces usually found in a photography studio, Sue's space is a comfortable and inviting place that enables her to capture the moments that you cherish most.
Check out the slideshow below to view some of Sue's favorite images from her portfolio. For more information on Sues Studio Creative, please visit her website here.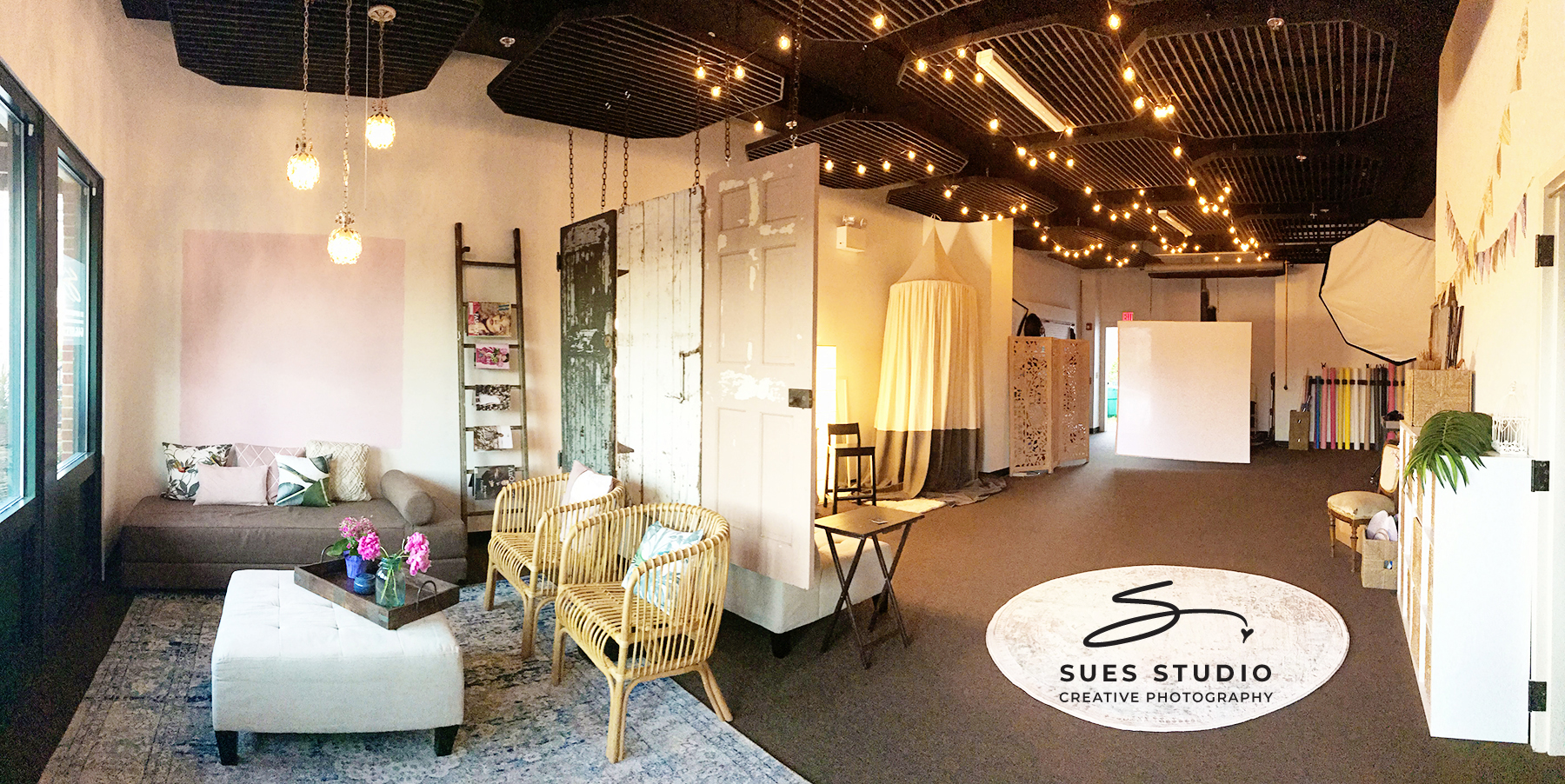 Don't forget to subscribe to our email list to stay updated on more of what's happening in Town Center!