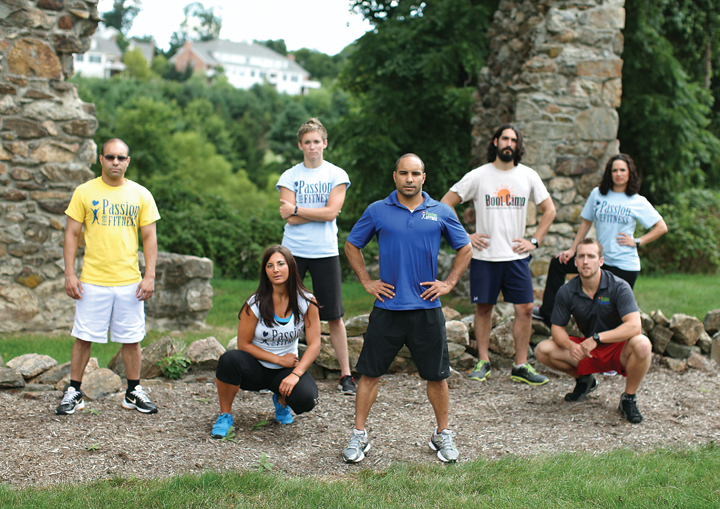 This update includes a PFF Healthy Recipe for "The True "Skinny" Frappucinno" and a testimonial from Mary, a satisfied Passion For Fitness customer!
PFF Healthy Recipe The True "Skinny" Frappucinno
Our Passion for Fitness whey protein isolate is 100% natural sweetened with stevia. You get a delicious chocolate or vanilla flavor for only 100 calories and 3 grams of sugar. Take it with just water or add other ingredients for a delicious treat that will help you get lean muscle faster, help satisfy your appetite and gain stamina! It is easily digested and supports muscle recovery, so you are not as sore after your workout. Also, one serving allows you to get 50% of your daily vitamins. This product offers so many benefits and more importantly tastes great, so stop in and try it today!
1 scoop PFF Vanilla/Chocolate Whey Powder
10 Ice Cubes n 3oz. fat free milk or Almond or Soy
2 tblsp fat free vanilla yogurt
8 oz coffee
Blend in blender for 30 sec to 1 minute for a quick and easy way to create this take out yogurt and shake and GO!
Mary's Testimony for Passion For Fitness
Joe Ransom, Owner and Founder of Passion for Fitness is like no other Fitness Trainer out there! His passion for fitness and a healthy life style has put him in a world class all of his own!
Joe has strong character and integrity. He sets a positive example in his healthy lifestyle, and his attitude is inspiring! He motivates and encourages you to reach down deep and pull out what you didn't even know you had, so that you can achieve more and reach higher! He helps you to stay focused, driven, and determined! The result is a feeling of accomplishment, fulfillment, and empowerment!
Joe has dedicated his life to helping others change their lives for the better! His compassion fuels him to take a personal interest in his clients overall well being. He puts his whole heart and soul into what he does because he truly cares! He believes in what he does, and he believes in his clients. He helps you to believe in yourself, and to realize that you can overcome your limitations and achieve your personal best!
Joe gives you quality time! Not a second is wasted! He gives you a full body, intensive workout! He knows you're there for a good reason, and he values that time! So he makes the most use of every second! You leave every session feeling invigorated and looking forward to the next one! Every workout is charged, challenging, and changed so that it stays exciting, and never gets boring.
Joe knows his stuff! He is educated in the fitness and health field, and is an expert at what he does! If you have an injury, you are in good hands! He knows how to give you an exceptional workout despite your limitations and you can be rest assured that he will keep you safe from harm!
Joe's enthusiasm and drive for a fit and healthy lifestyle is contagious! Since I've been with Joe I've noticed an improved sense of well being. Not just physically, but mentally, spiritually, and emotionally. Joe drives for results! He embodies excellence and he wants to see you succeed! He knows how to tap into your inner strength to help you accomplish more than you ever thought possible!
When I came to Joe, I was unhealthy and out of shape. I was not in a good state of mind. I had lost my sister to Leukemia, and I was dealing with some other painful events in my life. It all had taken its toll on me. I was suffering mentally, emotionally, and physically. But Joe has such great compassion for his clients that he helped me to get back on track!
Now I am feeling better than ever, and competing and placing high in amateur dance competitions! I am receiving compliments from others on the changes in my appearance. The best part of all is how much better I feel!
With Joe's positive influence, guidance, and example, I am eating healthy, and feel fit, firm, and strong! Thanks to Joe, at the age of 47 I am getting in the best shape of my life!
Joe is helping people to achieve their dreams! Here's a video that I think represents what Joe stands for.
Thank you Joe for changing so many lives!