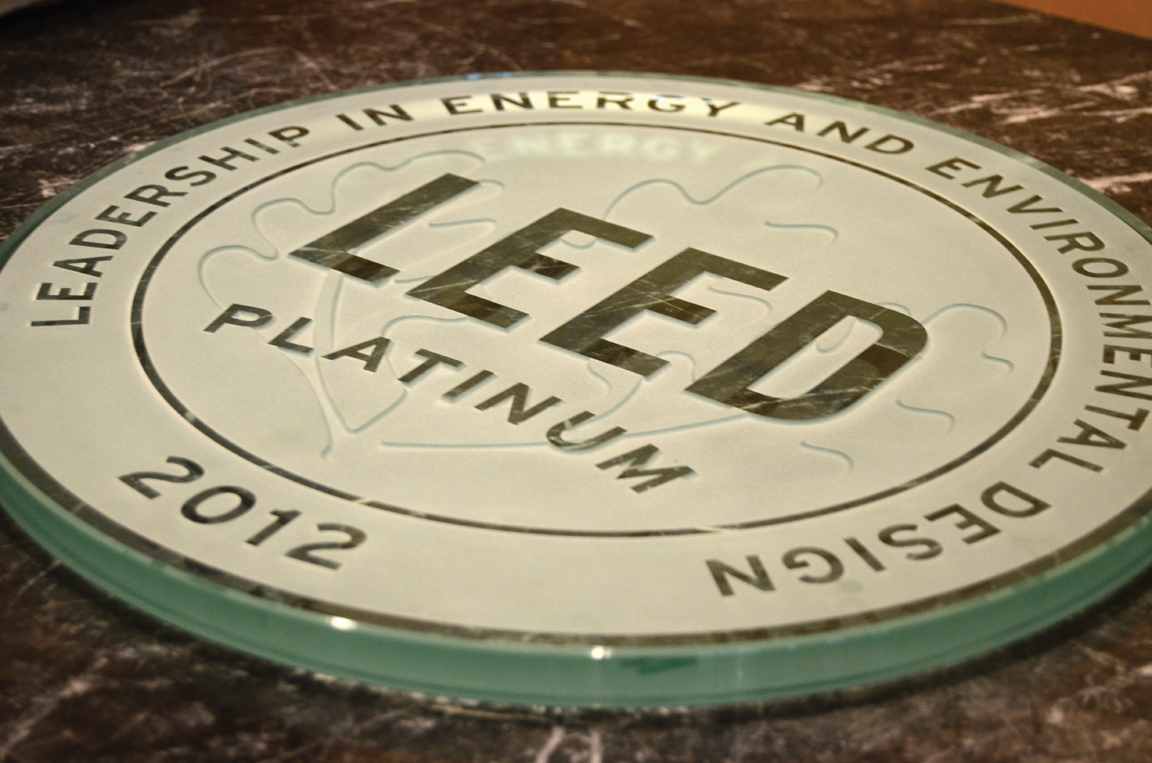 Exton, PA – March 8, 2013 – The Hankin Group announces achieving LEED platinum certification on its newest multifamily community, the Bernard Hankin Building, located in the award winning Eagleview community. The Bernard Hankin Building is the first affordable residential apartment building in the state of Pennsylvania to achieve LEED platinum certification.  It is also the largest multifamily building in the state to achieve this status. LEED buildings allow residents to enjoy a more comfortable, healthier and sustainable home. LEED features also create a reduction in energy consumption, greenhouse gas emissions and water consumption which allow for a marked reduction in energy bills.
The 50,857 square foot building's LEED features include a highly efficient geothermal water source heat pump system and a large photovoltaic solar system which provides electric that offsets the building's common area utility cost.
Other sustainable measures include managing water and air infiltration, insulated windows, planting native species, drought resistant landscaping, Energy Star appliances, bio-swales and porous paving.
The Bernard Hankin Building is comprised of 50 affordable and age restricted apartment homes and was brought about by a partnership between The Hankin Group, The Pennsylvania Housing and Finance Agency, Chester County Commissioners, Uwchlan Township and Wells Fargo.
Within the last 6 years the Hankin Group has been working closely with the U.S. Green Building Council to obtain LEED certification on several commercial and residential projects. Sustainability and Environmental Impact are key components to the Hankin Group's philosophy and they continue to be a leader in Pennsylvania for developing energy efficient and sustainable offices and residences.
For additional information on The Hankin Group, please contact:
Rebecca Reeves Director of Marketing The Hankin Group
707 Eagleview Boulevard Exton, PA  19341 Phone (610) 458-1900 Fax (610) 458-0764 Website: www.hankingroup.com E-Mail: events@hankingroup.com