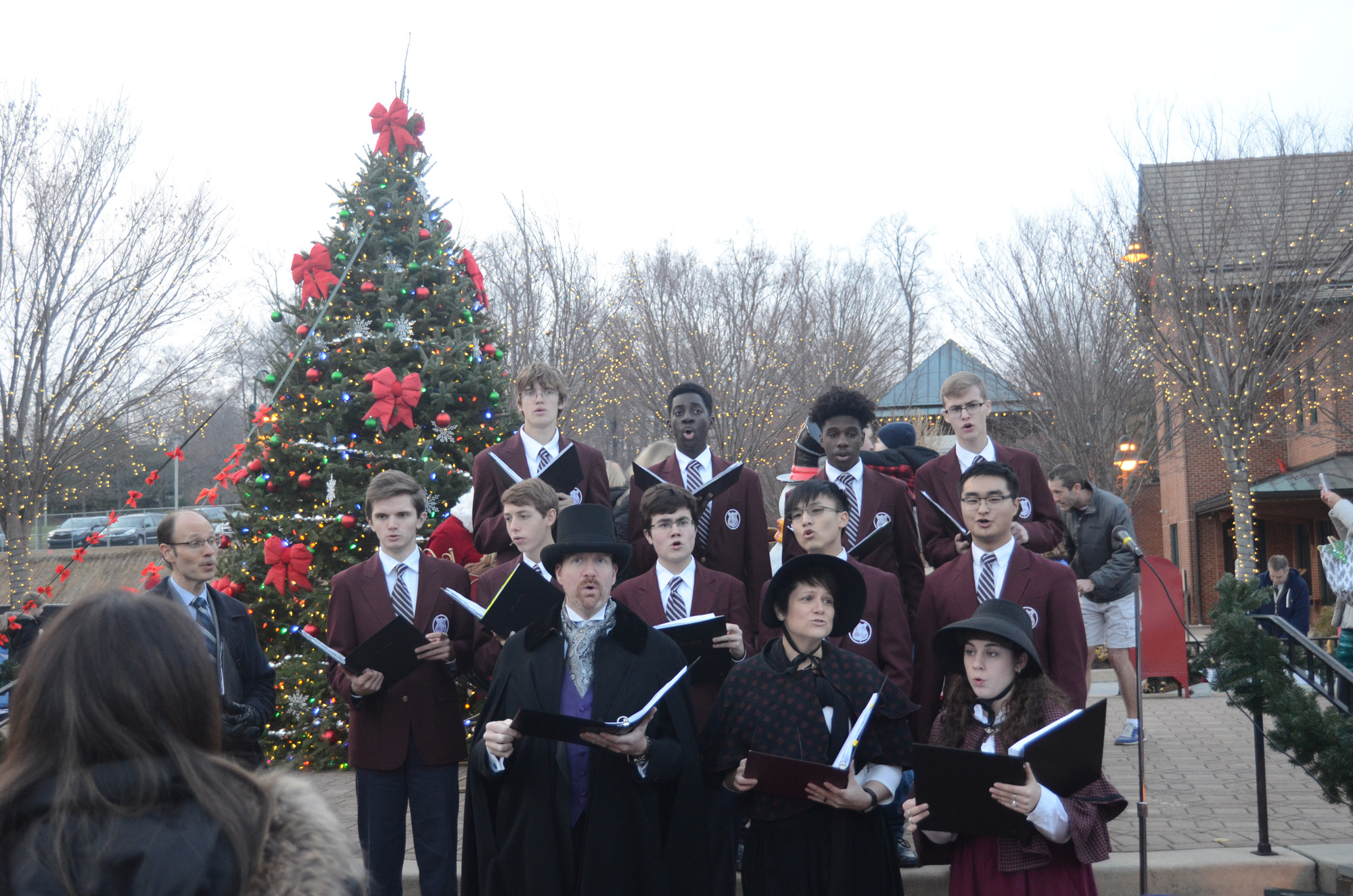 We wanted to say a big thank you to everyone that came to our tree lighting ceremony yesterday!  It was great to see everyone getting in the holiday spirit and singing carols!Thank you to the Church Farm School, Kinsey and Co, and the The Winter Village Carolers for leading the singing!  We would also like to thank Brickside Grille for providing cookies and hot chocolate!
Click the photo below to check out our Tree Lighting Photos!
Everyone's crafts looked great! If you would like to recreate any of these crafts we have linked them below so that you could create you're own crafts at home! Check out our pintrest for more holiday crafts that we pinned for you to try!
What you need:
rolled oats
glitter
sprinkles
cellophane bags
What you need:
What you need:
green paper cut into a triangle
sequins
glue
clothes pin
q-tip to dab glue onto paper
What you need:
pipe cleaners
 beads
thread for hanging